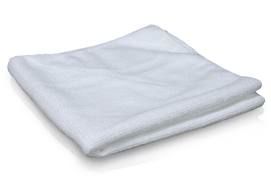 StoneCareOnline
Premium Split Fiber Microfiber Towel 12" x 12"
Regular price
$1.99
$0.00
Unit price
per
Premium Microfiber Wiping Cloth
These All Purpose Cleaning Microfiber Towels are great for any stone clean up job. Lint free, these microfiber towels are made up of hundreds of thousands of SPLIT FIBERS which allow the cloths to clean more efficiently than any natural fiber. They are safe to use on all stone surfaces and finishes.

How to Clean Granite or Marble Counters:

Spray HMK P324 Solution or HMK P301 Daily Cleaner onto any stone surface and buff dry using these professional quality microfiber cloths.

Reuse:
These Microfiber Towels can last hundreds of washings. Just throw into the washing machine on delicate cycle. Air Dry or Air Fluff only in dryer.

Size:
Towels are 16"x16" and weigh 290 grams per square meter.
---